The Kentucky Federation of Republican Women

President's Report for January 1, 2015 – August 13, 2016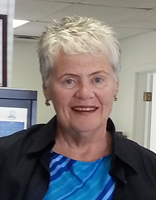 At our last convention, I was very humbled by the amount of trust that had been placed with me by this Federation.  My very first project as President was Legislative Day in February, 2015.  As it turned out, we had a very successful day, thanks to the hard work of Sallie Lanham and others.
    At my first official Board Meeting, I gave you my goals of traveling to each club in the state, and to developing a "training" program for new club officers.  So far, I have made it to 23 clubs, some more than once.  The training program was put together with our Treasurer, Donna Davidson.  Donna and I met with seven of the nine Regions.  Region 6 has no Director, however I have met with all of the clubs in this Region.  
    Five new clubs have been chartered in the past 18-months;  Metcalfe County, Washington County, Boone County, Limestone RWC, and Clark County.  It has been challenging to get these clubs chartered by the NFRW, but all are, and all are functioning at high levels.  Additionally, two clubs that previously had been in default for non-payment of dues, have since been brought up-to-date with payments and are now in good standing with the KFRW and NFRW.   These accomplishments could not have been completed without the dedication and commitment to bring Republican Women's Clubs to these counties.  Meeting with the women of these new clubs strengthens the impact of the KFRW throughout the state.  
Looking at the list of "Leaders of the Commonwealth," you can see the amount of influence Republican women have in our state.  All members of the KFRW can and should be very proud of the work that has been done to advance the role of women in our state through election of state Legislators, county and city offices, volunteer positions with the Republican Party of Kentucky, and of our Constitutionally elected Lieutenant Governor and Treasurer, both of whom are members of the KFRW.  
    
This year, 2016, the formation of the First Lady's Circle began.  In the beginning, I was hoping for at least 30 members across the state.  I am extremely proud to report that as of August 7, 2016, we have officially, 106 paid members.  This has brought in $10,600.00 in fundraising for the KFRW.  The majority of this money will go towards our candidates and we have committed $8,300.00 in donations this year.  As our First Lady's Circle grows, under the Chairmanship of Shirley Wiseman, we hope to again show the impact that Kentucky Republican Women have in our state.  Not only has the KFRW membership been extremely generous with their giving, but also the number of volunteer hours which was over 40,000 during June 2014 – July 2016.  I feel very confident that this is a very low number, given that we report just those hours spent working on a campaign.  I would guess that this number is much closer to 75 – 80,000 hours, if we could count all the time spent in volunteer time.   
    I received notification from NFRW that KFRW increased its membership 107% as of August 5, 2016 from last year at the same time.  This is a significant accomplishment for all of KFRW.
Respectfully Submitted,
Barbara A. Ellerbrook,
President KFRW
2014- 2016