You are invited to the following event:
Republican Party of Kentucky Fundraiser Featuring Carly Fiorina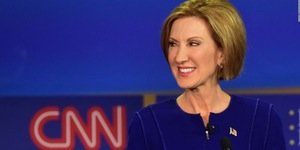 Event to be held at the following time, date, and location:
Friday, September 30, 2016 from 6:00 PM to 7:30 PM (EDT)
Donamire Farm at the Barkham Hall
4151 Old Frankfort Pike
Lexington, KY 40510
Kentucky State House is the last Democratic controlled legislative body in the South and is the last thing holding us back as a State. 
Governor Bevin is pushing to reform our labor and tax laws, solve our pension crisis, protect the rights of the unborn and gun owners and defend Kentucky's state rights; but the Democrats controlling the State House refuse to even hear these important bills in committee.
If we are going to move our state forward in 2017, we need to elect a Republican majority in the State House this November.
We all need to do everything we can to make sure we defend our incumbents win at least 4 new seats so we can take the Majority.  I hope you will consider doing your part by attending this event and donating to help us fund our candidates so they can get their message out to the voters.  Support like yours can often mean the difference between defeat and success.
Sincerely,
Mac Brown 
Republican Party of Kentucky Chairman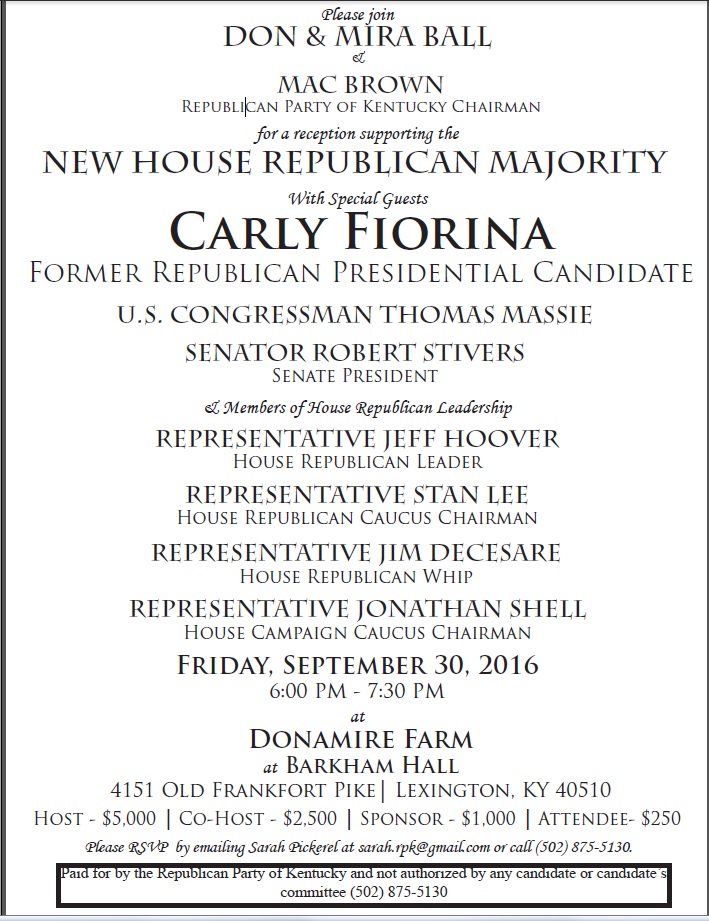 Save