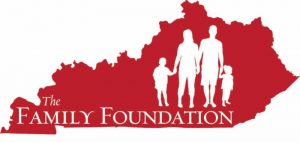 January 6, 2020
FOUNDATION OF DIGNITY
"God created man in His own image, in the image of God He created him; male and female He created them." – Genesis 1:27
January is marked with days memorializing human dignity and reminding us of our history struggling to treat each other with respect.
Right to Life – Sanctity of Life Sunday (Jan. 19) and the anniversary of Roe v. Wade's legalization of abortion (Jan. 22, 1973).
All Created Equal – the anniversary of Lincoln's Emancipation Proclamation (Jan. 1, 1863), African American men gaining the right to vote in DC (Jan. 7, 1867), Martin Luther King, Jr. Day (Jan. 20), Holocaust Memorial Day (Jan. 27), or the U.S. House's adoption of the 13th Amendment abolishing slavery (Jan. 31, 1865).
Right of Conscience – World Religion Day (Jan. 19).
Right to Freedom – Human Trafficking Awareness Day (Jan. 11).
LET US PRAY . . .
Father, we thank You for these reminders. As Kentucky's legislative session begins tomorrow, may our lawmakers pursue laws that uphold the God-given dignity of all men and women. May they protect life, guard the rights of conscience, stand against racism, and combat sexual exploitation. In Jesus's Name, amen.
The Family Foundation | 859-255-5400 | info@kentuckyfamily.org | www.kentuckyfamily.org