The Kentucky Federation of Republican Women

KFRW NEWSLETTER
MARCH 2019
PRESIDENT'S MESSAGE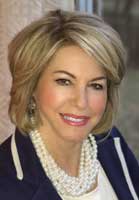 IN 2020 WE WILL CELEBRATE 100 YEARS OF THE RATIFICATION OF THE 19TH AMENDMENT WHERE WOMEN WERE FINALLY GIVEN THE RIGHT TO VOTE!!
The Republican Party, who led the fight in passing the 13th Amendment (abolishing slavery), the 14th Amendment (granting slaves citizenship), and the 15th Amendment (giving them the right vote), was also instrumental and lead the way for women to obtain the right to vote. The 19th Amendment (giving women the right to vote) was first introduced by a Republican from California in 1878. Susan B Anthony began her long suffrage in 1869 when she stood before Congress requesting the right for women to vote. The Democrat controlled Congress defeated the Amendment 4 times. When Republicans regained control of Congress, the 19th Amendment passed the House and the Senate in 1919! 2019 marks the 100th year since it was passed. It was ratified in August of 1920 and in 2020 we will celebrate 100 years of our Right to Vote! Thanks to a Past President of KFRW, Willee Cooper, for sharing your research with me on this and the inspiration you always give to your fellow Republican Women!
In 2020 we will also elect our next President! We must be proactive and begin working now toward Republicans retaining the Presidency, Senate, and hopefully regain the House! In KY, "the tide is turning" toward Republican registrations (please see elsewhere in this newsletter the current stats for registrations in KY). I would like to challenge each member to continue to share our conservative values and support of our Republican candidates. Please do not degrade any Republican candidate in public, this will only tear down our party and it helps the Democrats. Let us all support one another and our Republican candidates!
My goals are 1) Help to form 3 new clubs in 2019, 2) Increase membership, and 3) Increase outreach to our younger generation – recruit and form Young Republican Clubs. I hope to visit as many clubs as possible this year and visit all clubs before the end of 2020. I visited with the Andersen County ladies on March 11th who are forming their club and we welcome them enthusiastically to KFRW!
KFRW will also hold our Biennial Conference in August of 2020! WE WILL CELEBRATE THE 19TH AMENDMENT DURING OUR CONFERENCE AND WE HOPE EACH MEMBER WILL COME CELEBRATE WITH US!
GOD BLESS EVERYONE AND GOD BLESS THE USA!
Respectfully submitted,
HELENA PITCOCK
President
KFRW