The Kentucky Federation of Republican Women

KFRW NEWSLETTER
Spring 2020
PRESIDENT'S MESSAGE
Helena Pitcock, President, KFRW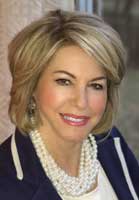 Ladies, I sincerely hope you are all well! With the flu raging and the threat of the COVID-19 virus, I think the entire country is in a panic mode! It is definitely very trying times for our economy and our President. I would encourage you to keep him in your prayers along with those that may be ill. As in any other crisis, the liberals want to put the blame on our Administration and our hard working President Trump. Even China's government is now spreading propaganda blaming the virus on the US! Stay informed and keep the faith!
On a more encouraging note, the KFRW turned out in force for our Legislative Day in Frankfort in February. Many dressed in white to commemorate the 100th Anniversary of the passage of the 19th Amendment, giving women the right to vote. We want to celebrate and remember those strong and determined women who fought the courageous battle to obtain our right to vote. Please tell our story and remember to remind others that it was the GOP that made it happen and instrumental in its passage. Not until the Republicans gained control of the legislature, did the amendment pass with their majority of votes. It had been tried many times before when Democrats were in control and was never successful. THE REPUBLICAN PARTY IS THE PARTY OF WOMEN!!!
Our Legislative Day was a success thanks to many that attended and due to the hard work and planning of our 4th VP, Pam Dimmerman. She did a wonderful job in securing our speakers! Also, thanks goes to Donna Price for our wonderful lunch where we welcomed many of our Legislators and State Office holders. I think it was one of the most informative Legislative Days that I remember. Thank you ladies for being present and asking pertinent questions! We had a very good discussion in the House Chambers!
Many events are being canceled across the country and in our own state. NFRW has canceled our Spring Board Meeting in DC which was scheduled for the end of March. Also, our First Lady's Circle event at Spindletop scheduled for March 21st has been canceled but will be rescheduled. Thanks goes out to our 3rd VP Julie Hinson for all her work on this event which has had to be canceled twice now! I'm sure the third time will be a charm!! Our fundraisers are very important and vital for our small budget, please remember to support our fundraisers!!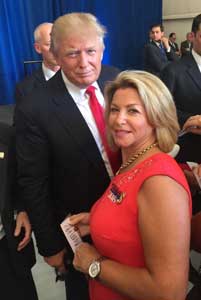 The primary will be upon us soon! Remember to support our Republican candidates after the primary. I will send another newsletter prior to the May election and will list all of our members that are candidates for office. Of course, everyone will make their choices of Republican candidates in the primary, but as a club, we are not to endorse any one that has an opponent in the Republican primary. This does not mean you cannot have speakers (Republican Candidates) attend your meetings and discuss their platforms and visions. We are a Republican organization and want to reach out to all of our candidates and support their efforts.
PRAYERS FOR OUR COUNTRY AND OUR PRESIDENT!! ALSO REMEMBER ALL THE HEALTH CARE WORKERS THAT ARE DEALING WITH THE COVID-19!!!
Respectfully,
HELENA PITCOCK
PRESIDENT
KFRW